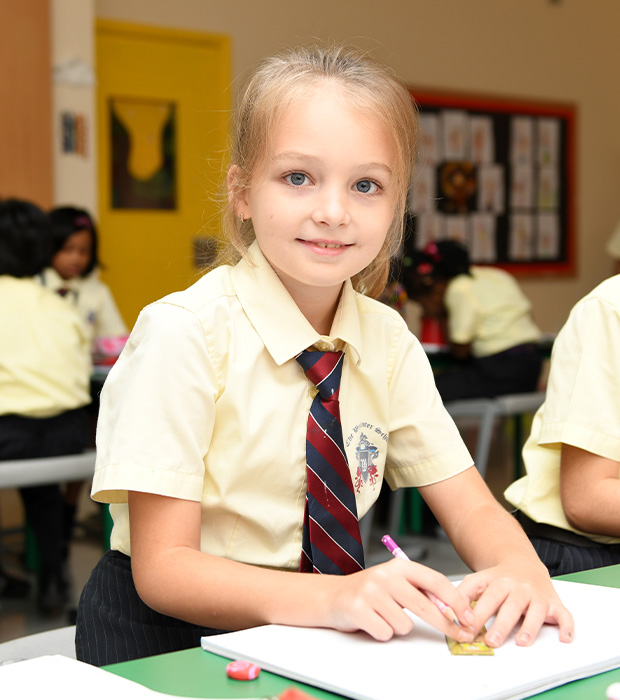 Curriculum Overview
GEMS Winchester School offers a value-based British education and is one of the few reasonably priced private schools in Dubai to offer world-class standards of education.
Curriculum: National Curriculum for England
Year levels: Foundation Stage 2 (FS2) to Year 13
At GEMS Winchester School, Dubailand, we teach the traditional UK curriculum but in an international context where the UAE Ministry of Education syllabus is incorporated into the curriculum structure.
In addition to the development of specific skills and competencies, the curriculum emphasises enquiry, creativity, analytical evaluation and other skills needed to meet the challenges of the future.