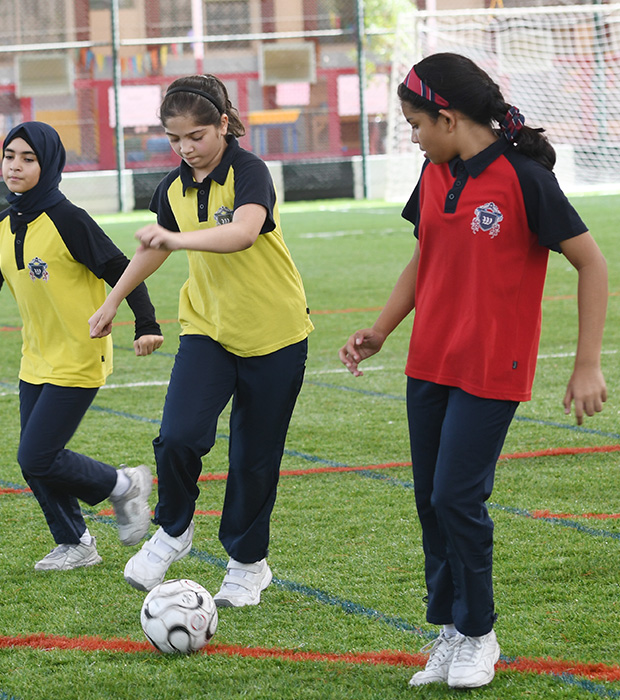 After School Activities
GEMS Winchester School Dubai offers all children the opportunity to take part in After School learning Opportunity program within and after school hours. After School Learning Opportunity Program enrich and enhance the formal curriculum, allow for relaxation and enjoyment, provide opportunities for social interaction, develop skills, values and encourage respect for others.
A range of activities are offered by school staff and providers from outside the school. Activities take place from September till July during the academic year. Programme includes Sports, robotics, dancing and academic activities. We aim to give children the opportunity to discover and learn new skills, to identify strengths, to excel in the modern world.
UAE Academy Guide
ESM is the UAE's leading sports services provider governing all sports provision in schools and ensuring delivery of programs are at a level of quality expected from the developed international norms. Through a combination of internally delivered sports and activities and externally governed providers, ESM sit as a premium sports coaching service which meets high standards expected from international and Emirati parents.
ESM Activities
Basketball
Football
Cricket
Tennis
Karate
Hip-hop/Bollywood Dance
Robotics (Stem)
Science Experiments
Guidelines
The internal ASA's are free of charge while the external ASA's have a fee attached to them. Parents receive an email and SMS for After School Learning Opportunity Program and then they need to select the activity/activities of their liking and contact the providers to register. They need to register online or fill up the registration form provided by the ESM.