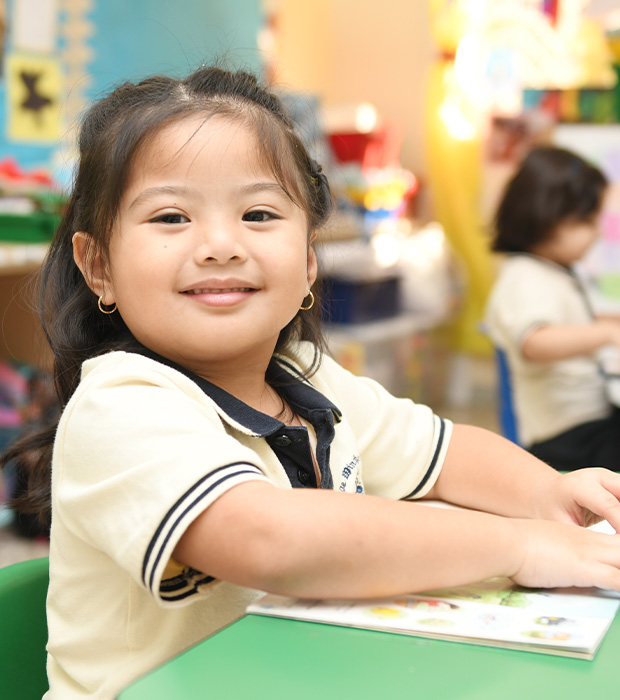 Counselling
GEMS Winchester School, extends the counselling service to all the individuals who are a part of the school environment; students, teachers and parents. Like physical health, everyone has mental health and we need to take care of it. The counselling service provides a safe and nurturing approach to all students to explore their barriers and challenges and develop skills needed to overcome them.
WSD aims to ensure positive mental health to all students and encourage the students to reach their full potential by providing a counselling program that is comprehensive, preventive in design and developmental in nature. Counselling program values the individuality of each student and nurture his/her educational, social, emotional and personal needs.
School Counseling Goals
Provide safe and nurturing environment.
Enhancing the awareness of mental health in school, aiming to remove stigma.
Identify students at risk of social, emotional and psychological concerns.
Provide short-term counselling or crisis intervention.
Support students through small groups or individual intervention program in dealing with anxiety, bullying, family crisis, change, peer pressure, friendships, anger, academic expectations and issues surrounding their mental health.
Promote growth, self-awareness and appreciation of diversity.
Promote Resilience in students.
Role of the School Counselor
Implement small group sessions and individual sessions to enhance growth and development in the personal social domain.
Respond to student and school needs by providing prevention, intervention and treatment counselling service in groups or individual settings that will facilitate an understanding of self and the environment.
Help students regulate emotions and develop interpersonal skills.
Use elements and themes of the ASCA Model to deliver the school counseling program.
Adheres to ethical standards of the profession and framework established by the UAE government and DSIB.
Provide training to teachers regarding learning and mental health topics, such as behavior management, referral process, ADHD, etc.
Shalini K Nair
WSD SCHOOL COUNSELOR
Email: [email protected]
Emotions and Behaviour
Anxiety
8 Ways a Child's Anxiety shows up as Something Else
Anger
The perception of danger stress or opposition is enough to trigger the fight or flight response leaving your child angry and without a way to communicate why.
Difficulty Sleeping
In children, having difficulty falling asleep or staying asleep is one of the hallmark characteristic of anxiety.
Defiance
Unable to communicate what is really going on, it is easy to interpret the child's defiance as a lack of discipline instead an attempt to control a situation where they feel anxious and helpless.
Chandeliering
Chandeliering is when a seemingly calm person suddenly flies off the handle for no reason. They have pushed hurt and anxiety so deep for so long that a seemingly innocent comment or event suddenly sends them straight through the chandelier.
Lack of Focus
Children with anxiety are often so caught up with their own thoughts that they do not pay attention to what is going on around them.
Avoidance
Children who are trying to avoid a particular person, place or task often end up experiencing more of whatever it is they are avoiding.
Negativity
People with anxiety tend to experience negative thoughts at a much greater intensity than positive ones.
Over planning
Over planning and defiance go hand in hand in their root cause. Where anxiety can cause some children to try to take back control through defiant behavior, it can cause others to over plan for situations where planning minimal or unnecessary.
How Can I Help My Child?
If your child has an anxiety disorder, here are some ways you can help:
Help kids talk about feelings. Listen, and let them know you understand, love, and accept them. A caring relationship with you helps your child build inner strengths.
Encourage your child to take small steps forward. Don't let your child give up or avoid what they're afraid of. Help them take small positive steps forward.
Be patient.
Help your child face fears. Seek professional help.
Praise your child for efforts to cope with fears and worry.
Building Your Resilience
We all face trauma, adversity and other stresses. Here's a roadmap for adapting to life-changing situations, and emerging even stronger than before.
What is Resilience?
A process of adapting well in the face of adversity, trauma, tragedy, threats or significant sources of stress – such as family and relationship problems, serious health problems, or workplace and financial stressors.
Like building a muscle, increasing your resilience takes time and intentionality. Focusing on four core components — connection, wellness, healthy thinking and meaning — can empower you to withstand and learn from difficult and traumatic experiences. To increase your capacity for resilience to weather — and grow from — the difficulties, use these strategies.
Build Your Connections – Prioritize Relationships
Connecting with empathetic and understanding people can remind you that you're not alone in the midst of difficulties. Focus on finding trustworthy and compassionate individuals who validate your feelings, which will support the skill of resilience.
Foster Wellness
Self –care is a practice for mental health and building resilience. Promoting positive lifestyle factors like proper nutrition, ample sleep, hydration and regular exercise can strengthen your body to adapt to stress and reduce the toll of emotions like anxiety or depression.
Mindful Journaling, yoga, and other practices like prayer or meditation can also help people build connections and restore hope, which can prime them to deal with situations that require resilience. Avoid Negative outlets and focus on giving your body resources to manage stress
Find Purpose
Help others or simply support a friend in their own time of need, you can garner a sense of purpose, foster self-worth, connect with other people and tangibly help others, all of which can empower you to grow in resilience.
Be proactive and as yourself. "What can I do about a problem in my life?" If the problem seem too big to tackle, break them down into manageable pieces.
Move towards your goals. Develop realistic goals and be consistent and look for opportunities for self-discovery.
Embrace Healthy Thoughts
Keep things in perspective. How you thin can play a significant part in how you feel and how resilient you are when faced with obstacles. Accept that change is a part of life.
Maintain a hopeful outlook. An optimistic outlook empowers you to expect that good things will happen to you.
Learn from your past. Remind yourself by looking back at who or what was helpful in previous times of distress and where you've been able to find strength.
Seeking Help
Getting help when you need it is crucial in building your resilience.